Sanctuary for Change Facilitator Guide Sample

Sanctuary for Change
Module 13: Communication and Risk Reduction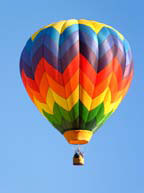 Overview of Module 13 –
Communication and Risk Reduction
The desire to practice safe sex may create internal conflicts within yourself and/or external conflicts with your partner. For example, you may experience an internal conflict; to use condoms is both annoying (negative) and protective (positive). For your partner, an assertion by you to use condoms may create tension and differing views, an external conflict. E.g., We don't need condoms; we are in love, versus We need condoms because I want to feel safe and stress-free when we are having sex. The intent of this module is to focus on the belief systems, behaviors, and mechanisms that allow for effective communication in reducing risks associated with sexual behavior.

Objectives
Students will be able to delineate assumptions regarding conflict;
Students will identify four steps to resolving internal conflicts they hold in practicing safe sex;
Students will recognize key safety factors to consider when using condoms;
Students will see how to properly use a condom or female condom;
Students will look at ways to re-think of condoms as a fun, safe, and sexy way to partner;
Students will explore ways to introduce the use of condoms to future partners.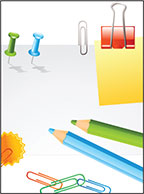 Materials/Resources/Equipment
Participant Workbook, Module 12:

Three Approaches to Conflict, p. 94
Five Steps to Assertiveness, p. 91

Participant Workbook, Module 13:

Assumptions Regarding Conflict, p. 96
A.R.C.A. – Steps to Address Internal Conflicts Regarding Safe Sex, p. 97
Condoms as Safe, Sexy, and Fun, p. 98
Reasons/Excuses for Not Using Condoms, p. 99
Checking in for Safe Sex and Seeking a Healthy Relationship, p. 100
© 2010 Views From A Tree House, Inc.
www.viewsfromatreehouse.com
Sanctuary for Change
Module 13: Communication and Risk Reduction
Reflections for Self-Discovery: Risk Reduction and Safe Sex, p. 101

Facilitator Guide: Module 13:

Self-Affirmation, Laminated, p. 149
I will manage conflict in my life by. . . , p. 148

Flip Chart, Newsprint, Markers, Masking Tape
Laundry Bag Full of 150 Sponge Balls (Suggested Weblink for Ordering: www.orientaltrading.com)
Two Large Buckets Filled with Water and Five Towels (if Planning Sponge Ball Activity Outside)
Masking Tape or Large Rope if Outdoors
3" x 5" Index Card per Student
Local or State Public Health Department Pamphlets Demonstrating Condom and Female Condom Use (for each Student)
Samples of Different Types of Condoms and Female Condoms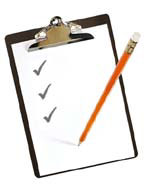 Quick Overview of Module 13 Exercises
Review of Module 12
Energizer – Toss the Balls!
Assumptions Regarding Conflict
Exercise – Resistance
A.R.C.A. Steps to Address Internal Conflicts Regarding Safe Sex
Condoms and Prevention: HIV/STI Transmission
Cartoon Exercise: Condoms as Safe, Sexy, and Fun
Wrap-up/Homework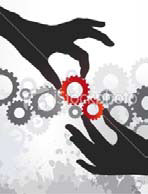 Procedures
I. Review of Module 12 (Time: 15 minutes)
1. Quick Review of Module 12
Discussion Questions
Can you give examples of ways in which one can be pressured to have sexual relations?
NOTE: Answer – humor, threats, sweet manipulation, nagging

© 2010 Views From A Tree House, Inc.
www.viewsfromatreehouse.com