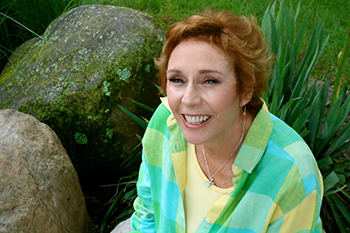 Germayne B. Tizzano, Ph.D.
President and Founder, Views From a Tree House, Inc.
Expert Public Speaker, Consultant, and Author on Sexual Health for Women with Trauma Histories
Author of Sanctuary for Change, A Comprehensive Sexual Health Curriculum for Women with Substance Abuse and Trauma Histories
For over 25 years, Dr. Tizzano has combined healing insights, compassionate humor, and behavioral expertise to provide agencies and their clients with innovative tools to effect long-lasting positive change in their lives.
Dr. Tizzano specializes in the areas of:
Sexual Health for Women with Trauma and Substance Abuse Histories
Trauma and Recovery
The Intersection of HIV and Intimate Partner Violence
Wellness/Health Promotion
Stress Management
Communication and Professional Development
Testimonials
"Germayne Boswell Tizzano's curriculum, Sanctuary for Change: A Sexual Health Program for Women in Recovery, addresses an important aspect of women's recovery–sexuality. This topic is often ignored in traditional treatment, yet it is a common trigger for women's relapse. This curriculum helps women to come together to share and talk abou their feelings, experiences, and challenges regarding their sexual health. This is a contribution to the addicition field."
– Stephanie S. Covington. Ph.D., LCSW
Author: A Woman's Way through The Twelve Steps
First and foremost, Germayne Tizzano is an educator who provides safety and openness of mind and heart that allow her audiences to participate in the life-changing exercises and activities that she has designed, and which she tirelessly promotes. Her support and compassion for victims of sexual trauma are evident in her words and deeds; she lives what she teaches.
– Muge Galin, Ph.D
Lecturer, The Ohio State University