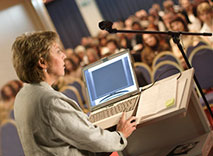 About Views from a TreeHouse, Inc.
Views From A Tree House is a vantage point from which community and public health professionals can gain far-reaching new outlooks on issues of sexual health, wellness, and more. For over 25 years, Dr. Tizzano has combined healing insights, compassionate humor, and behavioral expertise to provide agencies and their clients with innovative tools to effect long-lasting positive change in their lives. This Web site details the many Tree House workshops and services now available to agencies, as well as the current offering, Sanctuary for Change, a comprehensive curriculum designed to help at-risk women make informed choices about their sexual health. It is a diverse, substantive, in-depth program, well laid out, with detailed instructional design, that is appealing and user friendly.
Founded by Germayne B. Tizzano, Ph.D., Views From A Tree House offers a wide-ranging panorama of on-site training and consultation services in such areas that encompass: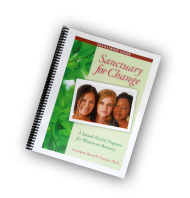 Sexual Health and Relapse Prevention for Women with Trauma Histories
The Intersection of HIV and Physical and Sexual Violence
Healing and Recovery for Women with Substance Abuse Histories
Professional Development, Communication, and Conflict Resolution
Wellness, Stress Management and Self-Renewal
Curriculum Development and Training
Dr. Tizzano's most recent publications include a Facilitator Guide and Participant Workbook, Sanctuary for Change, a curriculum designed to provide women with histories of substance abuse and trauma valuable tools to prevent high-risk transmission of HIV and sexually transmitted infections.
In addition, she has co-authored and implemented an innovative, skill-focused curriculum, Seeds of Inspiration, Discovery and Hope: A Training Curriculum for Community Support Specialists aimed at providing training to professionals on educational technologies to improve the quality of services they offer to persons with mental health disabilities.
Dr. Tizzano has a Ph.D. in Health Education with a specialty in Preventive Medicine from The Ohio State University. She resides in Westerville, a suburb outside of Columbus, Ohio.
Products available in the store:
Download Free PDF Samples: